LINKS
Vote for a REAL New Yorker who actually has done good things for New York and isn't trying to use us to get to the White House: RICK LAZIO (campaign site)
RICK LAZIO (Official House site — legislation, real accomplishments, etc.)

Want to become involved? Join the Gramercy Park Republican Club.
A totally hysterical, dead-on parody of Mrs. Clinton's official website can be found at www.hillarycampaign.org
Another parody -- HillaryYes
The New York State GOP recently launched their STOP HILLARY site. Please make sure to click on the stop sign, to find out how to donate some much-needed money to stop the Hillary Juggernaut.

Go here to find out about the book that takes a humorous look at the Clinton Legacy
Take a look at PJ's Comix---Satirical Political Comix
Support the House Managers in their Fight Against the White House-Launched Jihad:

GET THE LATEST IN NEWS, COMMENTARIES FROM ALL OVER -- ALL IN ONE PLACE:

AWARDS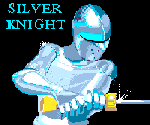 KEEP HILLARY OUT OF NEW YORK is a
Republicans On Line Internet Site